LEXI "REDCROWZ" THE CROW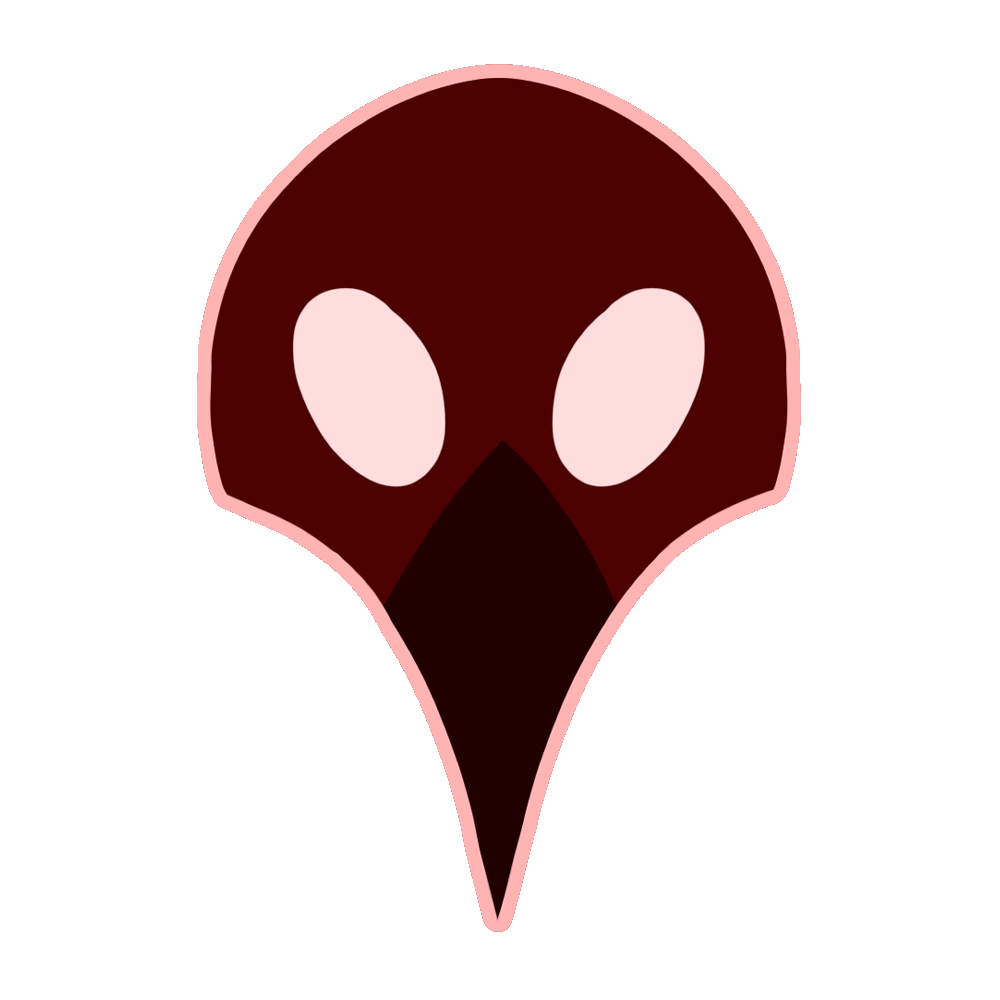 ---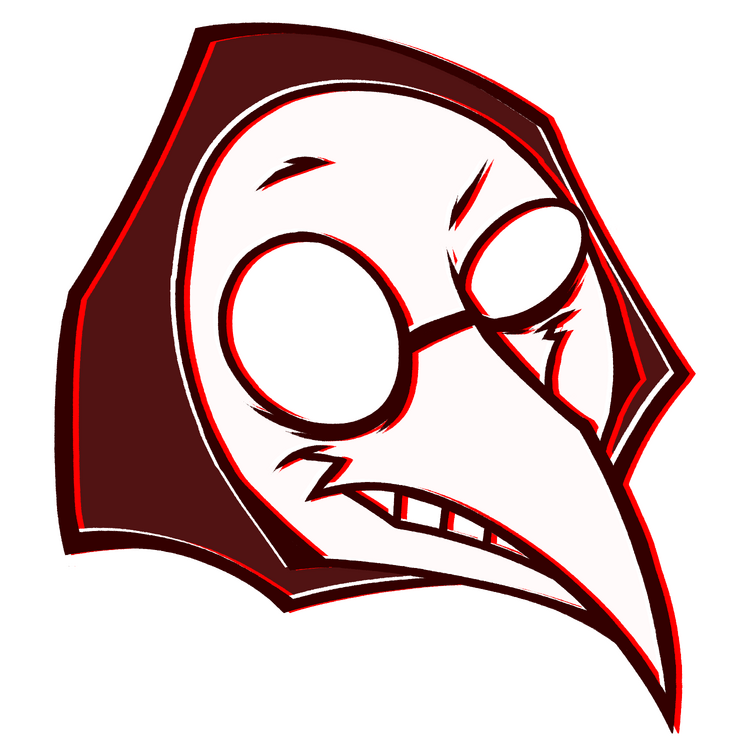 LEXI
"

HERE IS JAWS

"
REDCROWZ
17 ♦ taurus ♦ 5/5/03
she/he ♦ lesbian
filipino ♦ US ♦ california
digital artist ♦ animator ♦ video editor
emo sludge ♦ metalhead ♦ cartoon enjoyer
infj ♦ true neutral ♦ tired workaholic
your local nevermore crying raven crow 🐦
ALL INTERESTS
cartoons

the simpsons, metalocalypse, venture bros, ballmastrz, futurama, bob's burgers, kappa mikey, clone high, betty boop, invader zim

shows, movies, and animanga

impractical jokers, good omens

jaws, pacific rim, marvel (MCU), hobbit, lord of the rings, night at the museum

jojo's bizarre adventure, madoka magica, junji ito, dorohedoro, studio ghibli films

games

punch-out!!, smile for me, bugsnax, zelda, danganronpa, pathologic, tf2, overwatch, portal, undertale, deltarune, miitopia, tomodachi life, splatoon, cookie run

webseries

critical role, yogscast, brave danganronpa, danganronpa hushed whispers, dreadnought despair, the walten files, petscop, SCP foundation, DHMIS

misc

character design, dungeons and dragons, plague doctors, horror, monsters, supernatural things, various mythology, shakespeare, scene + emo + goth + punk + stuff, cartoons, animation, comics, plushies, figurines
music

i like anything that sounds good to me, generally i like metal (industial and nu), rock, and electro the most

i also listen to future funk, vaporwave, lo-fi, heavy trap, dubstep, and swing music from time to time

metal

rammstein, 3TEETH, dethklok, rob zombie, KMFDM, system of a down, insane clown posse, combichrist, we butter the bread with butter, emigrate, lindemann, korn, limp bizkit, andrew wk, type O negative, in this moment, AND ONE, OOMPH!, babymetal, ladybaby, russkaja, pronther

rock

will wood and the tapeworms, oingo boingo, queen, AWOLNATION, my chemical romance, creature feature, ghost

vocaloid

MASA works DESIGN, MARETU, UTSU-P, GHOST

misc

kraftwerk, jack stauber, lemon demon, weird al yankovic, glass animals, FAKE TYPE, caravan palace, caro emerald, cab calloway, abba, joywave, i dont know how but they found me, gorillaz, black dresses, SAINT PEPSI, BLANK BANSHEE
WATCH lISTS
currently watching

jaws (only watched 1st)
frasier [S1 EP2]
the simpsons [random order]

to watch

LOTS of movies
home movies
castlevania
futurama
on hold

venture bros [S6 EP3]
critical role (campaign 2) [ep 32] - spoiled to a degree

MIGHT get into

magical girl friendship squad
hajime no ippo
kamen rider
ok ko
whatever and whenever i start watching + liking is pretty random and sporadic but i do take some suggestions! just be aware that i can be stubborn with my interests... i'm animephobic and only like things with grubby old men in them </3 (joke)

i'm always critical of my interests and by extension, my favorite characters
faves
or as the youth calls them, "comfort characters"
i like smelly old men with issues and kissable badass women who also have issues

show me content of them and i will go bananas!
🦈 DREAM SHARK ROTATION 🦈
dni if u think the dudes from jaws arent in one big gay poly relationship
(joking, these three meow meows currently swim around in my head like fish)
THE COUNCIL
maybe more, imagine.

every character is linked to their respective wikia page
kinnies!?
congrats on finding this, this is just for fun </3 just vibing here and doubles are cool

i personally define kin other than "character i relate and project onto" so theres that... i know the term "synpath" exists but kinning is funnier

there's not really much order i just slap on whoever i'm feeling most, often correlated with the interests i'm feeling the most
friendaroos
| bimbofication station | piss shack | other epic servers | and more!? |
| --- | --- | --- | --- |
| (hey besties) vio, remy, auz, melo, cal | alice, joey, jalei, ken, mace, pelle, rowan, sonder, spide, suke, tai, rei, roberto, kay, dani, jokull, wooz, trin | aster suite, fat palatial hollywood, the flippening/ map hell, krustyburger, and a few other servers i'm active in! | all of my awesome mutuals |
i love all my friends!!!!!

mutuals can (and should) friend request me on discord! let me know via dms what your discord tag is before requesting tho
i talk better in servers / group chats than dms so invite me to them if u want !!
THINGS TO NOTE
DNI

you fall under usual dni criteria (includes pedo/incest/irl/the like shippers, anti-he/they lesbians / she/they gays, pro bi/pan lesbians/gays, and pro nft and the like)

you are a primarily nsfw account

you are under 15 or over 30 (unless im following / we're chill)

if you use the term "achillean" and/or the lesbian recolor flag meant for gays (information why is linked)

OTHER THINGS

do whatever you need to do to unfollow, softblock or not, let me know or not (though it'd be nice to be informed), i don't mind

lmk if i did anything wrong or if you need something tagged asap
be direct when approaching me about it, DMs are heavily preferred

i swear and yell a lot over text

i use "MAP" to mean multi animator projects because i animate for them
THINGS I NEED TO TAG
i dont need anything tagged at the moment, this list is mainly for my followers

let me know if you need anything tagged, this list is mainly for my twitter and tumblr

tagging my main + bigger interests will be difficult on twitter, fyi
nsfw

lgbtphobia

racism

antisemitism + islamophobia

abuse + CSA

irl death + suicide + mortality

self-harm

alcohol

weight talk (calories, etc)

irl/realistic bugs

moths

irl/realistic teeth & eye trauma

trypophobia

chronophobia

scopophobia

high pitches

videos of people crying

videos of people yelling

plane crashes

people + the like melting/exploding

mind flayer from stranger things

plushie harm

jumpscares

graphic head trauma